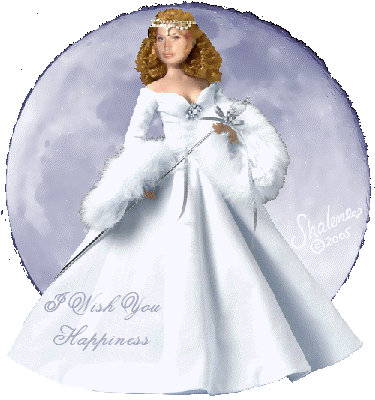 I CAME UPON BIORHYTHMS IN THE LATE SIXTIES,

DURING A PERIOD IN TIME

WHEN SELF-DISCOVERY WAS OF GREAT IMPORTANCE,

AND WE SOUGHT OUT THE PATHS AVAILABLE

TO ENLIGHTENMENT AND SELF-FULFILLMENT.

WE LOOKED TOWARD THE STARS,

AND DISCOVERED THAT THERE WAS SO MUCH MORE TO ASTROLOGY

THAN THE USUALLY INACCURATE READINGS PROVIDED

BY TV GUIDE AND NEWSPAPERS.

WHAT A JOKE THOSE THINGS ARE!



REAL ASTROLOGY IS AN ACCURATE SCIENCE

THAT IS CONSTANTLY PROVING ITSELF TO BE

AS RELIABLE, AND AS NECESSARY,

AS A CALCULATOR TO A BANK TELLER,

BUT IT IS ONLY ONE OF MANY TOOLS.


TO KNOW YOUR TOOLS IS TO KNOW YOUR LIFE!


WHAT ARE THE TOOLS?


THEY AREN'T TEA LEAVES AND CRYSTAL BALLS!


THEY ARE

ASTROLOGY, NUMEROLOGY, I CHING, RUNES, TAROT, AND BIORHYTHMS.


YOU'VE HEARD OF MOST OF THESE TOOLS,

IF NOT ALL OF THEM.

IF YOU HAVE NOT HEARD OF BIORHYTHMS,

LET ME SAY THAT IT IS A SCIENCE

WHICH IS WIDELY USED IN ASIA,

AND MORE OFTEN THAN NOT,

BY MANY OF THE MOST SUCCESSFUL PEOPLE IN THE WORLD.

AS WELL AS MANY CORPORATIONS!


WHY CORPORATIONS?


THE SIMPLE ANSWER IS THIS ...

TO KEEP TABS ON THEIR EMPLOYEES

AS WELL AS THEIR STOCKS!


HOW?

EVERYTHING IN CREATION HAS A BIRTHDATE,


THEREFORE

EVERYTHING IN CREATION

CAN BE CHARTED!


IF YOU KNOW IT'S BIRTHDATE!


AND BIORHYTHMS WILL TELL YOU

IT'S GOOD DAYS AND IT'S BAD DAYS,

WHEN SOMEONE IS AT HIS/HER INTELLECTUAL PEAK,

WHEN OUR INTUITION IS HIGH, OR LOW,

AND WHEN WE ARE PHYISCALLY AT OUR BEST,

OR AT OUR WORSE ..... HEALTHWISE!

AND THAT IS WHY SOME CORPORATIONS

CHART THEIR EMPLOYEES.


CORPORATIONS CAN TELL

WHEN AN EMPLOYEE HAS EVERYTHING GOING FOR HIM/HER,

OR WHEN HE/SHE MAY BE HEADED FOR AN ON THE JOB ACCIDENT!



THAT MAKES BIORHYTHMS AN EXTREMELY IMPORTANT TOOL!



AND YOU CAN CHECK OUT YOUR BIORHYTHMS RIGHT HERE AND NOW!




PLACE YOUR BIRTHDATE INTO THE LEFT HAND BOXES

AND THE DATE YOU NEED TO CHECK ON INTO THE RIGHT HAND BOXES

CLICK ON "PLOT"

THE COMPATIBILITY BUTTON DOES NOT WORK!







Other Important Tools


PLACE YOUR LUCKY PENNIES UNDER YOUR WELCOME MAT ... HEADS UP!

But they have to be heads-up coins that you have found away from home!

CURSED WILL BE THOSE THAT WOULD STEAL YOUR LUCKY COINS!








MY SPECIAL PARADISE

IS ALWAYS UNDER CONSTRUCTION

COME BACK SOON

TO SEE WHAT ELSE I'VE BEEN UP TO LATELY!


ALL PHOTOGRAPHS, ARTWORK, AND WRITINGS, ARE LISTED AS

Copyright 1984 & 2006 By LadyShalene

You Are Our Most Welcomed Visitor



to The Tools Of The Waikiki Witch

Since

November 15th, 2006







MY SPECIAL PARADISE

IS A 100% NON-PROFIT ENTITY

ENCOURAGING

THE GROWTH OF COMPASSION

WITHIN US ALL