THE
LOST
GEMS
OF
AVEDON





IMPORTANT NOTICE!

This is only a very small section of our MARILYN SITE!
Links are provided to other sections which include Artistic Tributes




SOMETHING'S GOT TO GIVE!

OUR HOLIDAY SECTION




The Hope Diamond



My Special Paradise Is Proud To Be

The First Site To Show This Wonderful Collection












My Special Paradise Main Links Page


ANY COMMENTS?







All ArtWork and Writings are listed as:
COPYRIGHT 1998 & 2006 BY SHALENE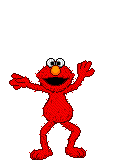 ALOHA!

And Thanks For Dropping By!






You Are Welcomed Visitor 1942 to The Lost Gems Of Avedon


Since Re-Created

On

October 24th, 2006







CR EA TE D ON AU GU ST 16 TH , 19 98


I WAS TRULY AMAZED

THAT PRIOR TO THE ABOVE DATE

THERE WAS "LITERALLY"

NOTHING ON THE INTERNET

IN REGARDS TO

RICHARD AVEDON

AND/OR

HIS WONDERFUL COLLECTION

OF MARILYN MONROE PHOTOGRAPHS

AND WOULDN'T SHE HAVE BEEN WONDERFUL

IN ANY OF THOSE PARTS


The sites and pages within My Special Paradise are updated on a
regular basis ... if not daily! If you have enjoyed your visit,
please let us know by signing The My Special Paradise GuestBook


LINKS ABOVE






A VERY IMPORTANT THOUGHT

Your job is very important ... and must be done well ...

but ...

REMEMBER THIS ONE THING

You Can Always Get Another Job ... If Need Be ...

But You Can't Get A New Life!

DON'T MAKE YOUR JOB YOUR LIFE!

MAKE EVERY DAY COUNT!


For it is true

YOU ONLY HAVE ONE LIFE TO LIVE!